We know you're busy, so in short:
We are a full-service digital marketing agency started by our founder, Flaminia. We have over five years of experience solving problems for brands and businesses online. We build plans and strategies for our clients, then execute the best online brand experiences for their customers.
If you want to find out more about how we can help your business, please reach out! We love to chat.
Hello there. Welcome to Allegrum.
We are based in London, UK and Limassol, Cyprus.
But we are happy to work with anyone in the world.
Company Description
Allegrum is a leading digital marketing agency that specializes in providing comprehensive marketing solutions to businesses of all sizes. With a team of experienced professionals, innovative strategies, and a focus on delivering tangible results, Allegrum helps clients achieve their marketing goals and maximize their online presence.
From strategic planning to execution, Allegrum offers a wide range of services tailored to meet the unique needs of each client.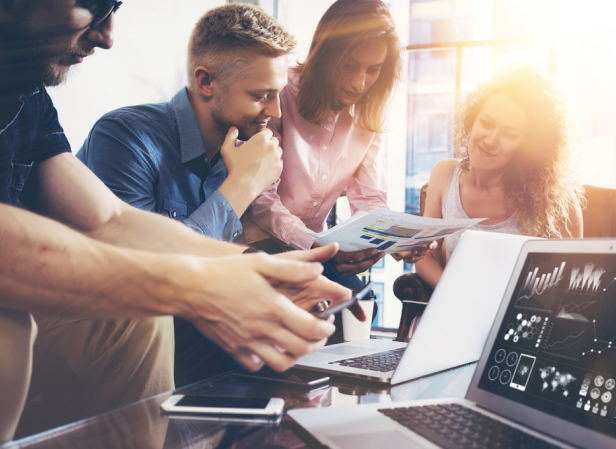 Services Offered
Digital Strategy
Develop customized digital marketing strategies aligned with clients' objectives, target audience, and industry trends. Conduct market research, competitor analysis, and identify growth opportunities.
Search Engine Optimization (SEO)
Optimize clients' websites to improve organic search rankings, drive targeted traffic, and increase visibility on search engines. Conduct keyword research, on-page optimization, and off-page SEO techniques.
Pay-Per-Click Advertising (PPC)
Create and manage highly targeted PPC campaigns on platforms like Google Ads and social media channels. Optimize ad performance, monitor budgets, and generate qualified leads or conversions for clients.
Social Media Marketing
Develop and execute social media strategies to build brand awareness, engage with the audience, and drive customer acquisition. Create compelling content, manage social media accounts, and leverage paid advertising.
Content Marketing
Create high-quality and engaging content in various formats such as blog posts, articles, videos, infographics, and more. Develop content strategies, conduct content promotion, and optimize for SEO purposes.
Email Marketing
Design and execute effective email marketing campaigns to nurture leads, build customer loyalty, and drive conversions. Develop targeted email lists, create engaging newsletters, and analyze campaign performance.
Conversion Rate Optimization (CRO)
Analyze website user behavior, conduct A/B testing, and implement strategies to increase conversion rates. Optimize landing pages, improve user experience, and maximize the ROI of marketing efforts.
Analytics and Reporting
Utilize analytics tools to track and measure the effectiveness of marketing campaigns. Provide detailed reports and insights to clients, highlighting key metrics and recommending areas for improvement.
Website Design and Development
Create visually appealing and user-friendly websites optimized for conversion and mobile responsiveness. Develop custom websites or enhance existing ones to align with clients' brand and marketing goals.
Branding and Creative Services: Develop brand identities, design logos, and create visually appealing marketing collateral such as brochures, banners, and advertisements.
Mission Statement
At Allegrum, our mission is to empower businesses to succeed in the digital landscape. We strive to deliver exceptional results through innovative digital marketing strategies, expert guidance, and a client-centered approach. We are committed to driving growth, enhancing brand visibility, and building long-term partnerships with our clients.